The Okamoto Medical Fund | Dr. Selim Reza
A Letter from Dr. Reza Regarding the Earthquake
Dear Okamoto Sensei,
We all are worried about the recent devastating earthquake in your country.
How are you and your family? Is the Nara prefecture safe ? I have seen on the television and news paper about the severity of the tsunami and earthquake. It is the one of the most devastating earthquake in the world history. The Bangladeshi people and our government are deeply shocked for the loss of the valuable lives of our closest friend nation. I hope the international community and Japanese people will work hard to rescue the survivors and rehabilitate them.
Praying to God for the peace of the departed soul of the passed away people in the earthquake.
Sincerely yours,
Dr. Reza
Dr. Mohammad Selim Reza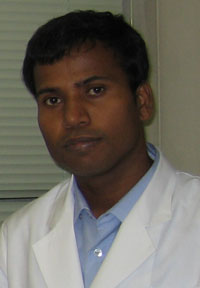 Born:
February 14, 1972 in Gazipur, Bangladesh
Education
1991-1992
Notore Dame Collage
1994-2001
Chittagong University
Medical Science
Bachelor of Medicine and Surgery
2004-2008
Nara Medical University
Department of Endocrinology
The Purposes to Come to Japan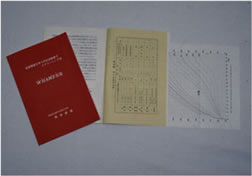 The Guide Book of WHAMES Method
Dr. OKAMOTO
The situation of medical treatment in our country is far behind. Above all, I noticed that the diagnosis and treatment of growth disorders of endocrine origin had not yet progressed at all.
While I was looking over the books on them, I happened to find out a Japanese screening method named WHAMES Method. I saw that this new method had been introduced by Dr. Shingo Okamoto, the then associate professor of Nara Medical University. He admitted my application for admission to the university.
As I continued my studies under the guidance of Dr. Okamoto, I felt certain that the WHAMES method could also be used for the first screening of growth-affecting diseases in our country.


The Letter of Recommendation by Dr. Shingo Okamoto, Professor of Nara Medical Univ.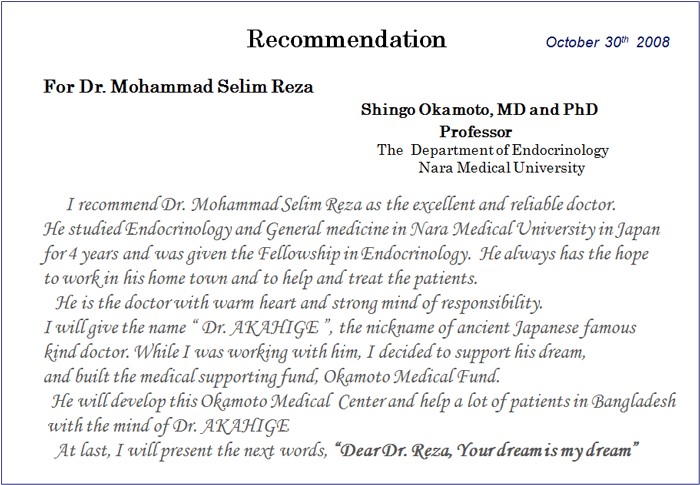 Discussion with the Students at Nara Medical University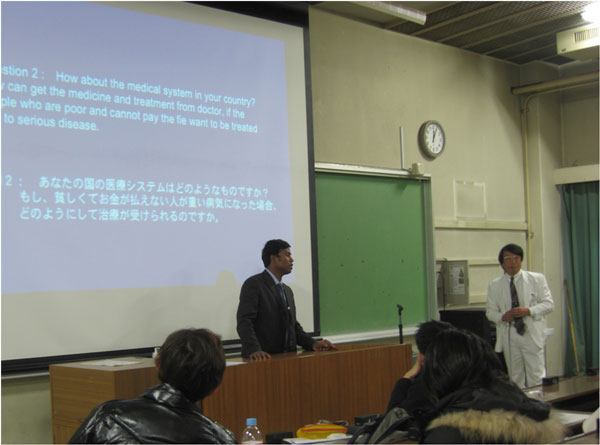 Fellowship Certification given by Nara Medical University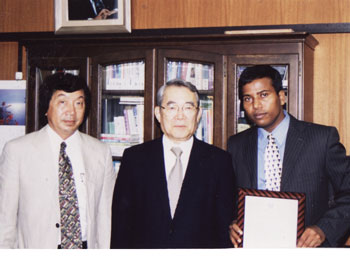 Dr. Reza receiving the certification from
President Osamu Yoshida.